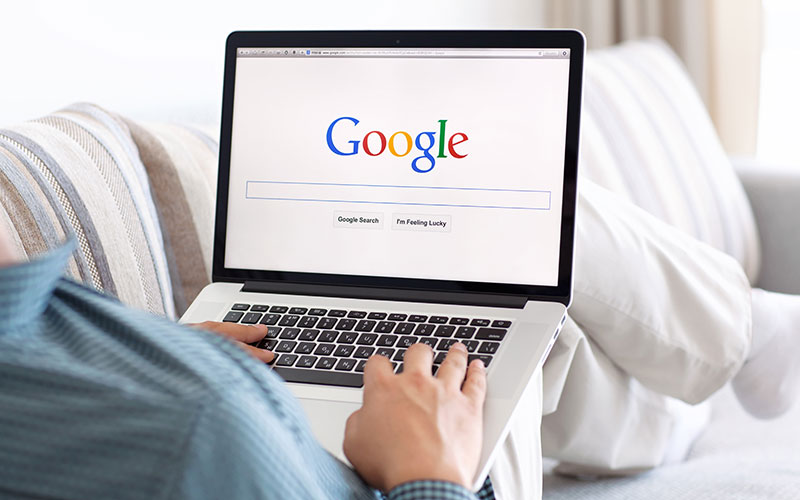 Why SEO Still Matters
Unless you've been living under a rock, you know that Google reigns as the king of search engines and SEO. With over 5.6 billion daily searches, there is no doubt where people go to find what they need. 
Despite the company generating over $100 billion in revenue from Google Ads, Google's organic search platform still outperforms most other methods businesses use to put themselves in front of potential customers. 
While Google Ads still rule as the most effective way to earn top of the page rankings, SEO for organic search and Google My Business still exist as viable opportunities to be seen without spending money on ads.
Here are three reasons that SEO for Google rankings and map listings is vital:
1. Rank Well
On less competitive searches, where there may only be one or even no ads, organic search results still matter. Only 9% of Google searchers scroll to the bottom of the first page, and less than 1% make it to the second page. If you are a business owner and your business doesn't rank on the first page, you remain invisible to 99% of all online traffic. This loss of potential brand recognition, site traffic and conversions could lose a company thousands of dollars that they would have made had they focused on ranking higher in google search results. If a business owner wants to have an online presence, ranking at least on the first page of search results — preferably towards the top — is imperative for their online growth.
2. Make an impression
59% of users only visit one page while searching a specific topic, and a lowly 6% of users visit four or more pages while searching for one topic. This means that it is important for businesses to stand out to users. While ranking high can get a business in front of people, if they don't make an impression on users it will all be for nothing. Title tags, headings, and descriptions can help businesses to distinguish themselves from other search results and get users onto their page.
3. Appear in local results
Similar to the importance of ranking high on results pages. If your business is not properly set up on "Google My Business" your business could potentially be losing out on thousands of dollars in traffic and conversions for the company. 42% of users click on results in the google maps pack, which shows the closest businesses related to the searched topic in their area. Making sure that your business appears on these results could be a very simple strategy to both the companies site, and in person locations. It is also important that businesses monitor their reviews and ratings so that they can make sure their business is being shown in a positive light when people see in the google maps pack.
Focusing on how and where your business appears in google searches is more important than ever in the current business landscape. More consumers are online than ever before and capturing a portion of the online market could be the difference between growing your business or going out of business. Focusing on Google search results is an inexpensive and effective way to grow your company's customer base online.
For more information about why SEO still matters from the experts at Spider Marketing Group, please contact us here or call us directly at 616.406.9695.