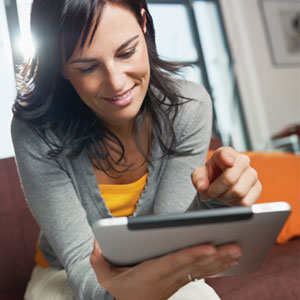 Has your business been slow to take advantage of the marketing power of social media? If your competitors are using the power of this explosive and widely popular marketing platform to connect with customers and create more opportunities — why aren't you?
Although many companies use social media, most companies do not understand how to monetize their social media presence to capture new clients. Effective social media marketing should drive business to your website — by attracting the right people at the right time with the right message. Even if your website is awesome, many consumers today spend most of their time on social media and may never even see you website.
At Spider Marketing Group, we establish, nurture and maintain a strong presence for your business on leading social platforms. From Facebook, Twitter and Google+ to LinkedIn, YouTube, Instagram and Pinterest, our proven social media techniques effectively expose your brand to a wider audience.
Designed to create more opportunities to communicate with your current and potential customers, our wide range of services also allow you to promote your business to a targeted audience. While social media can be a marketing tool, maintaining your presence across multiple platforms can be time consuming and challenging. Combined with the fact that your social media campaign directly affects your overall marketing strategy, it should be handled by a professional who understands best practices.
Online reputation management can also have a positive or negative affect on your bottom line. When your business receives negative reviews, how you respond and the timeliness of your response remains critical to properly molding customer perceptions. Our online reputation management specialists will develop a detailed strategy to handle both positive and negative reviews and establish a consistent 'online voice' for your business across all social media platforms.
For more information about Spider Marketing Group's professional and affordable social media marketing services, please contact us here or call us directly at 616.406.9695.
Schedule Your FREE Marketing Analysis
4990 Cascade Road SE
Suite 2
Grand Rapids, MI 49546