About Spider Marketing Group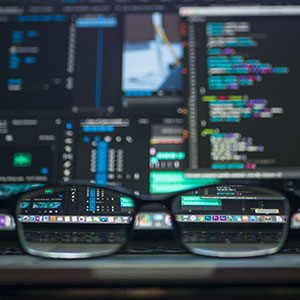 Are you frustrated with your Grand Rapids marketing options? Spider Marketing Group has the solution!
Besides collections, employee theft and business taxes — marketing ranks right there on the list of things that small business owners dread. Between high costs, constantly changing options, costly trial and error processes, high-pressure marketer sales tactics and a lack of reliable tracking — it's no wonder that marketing often results in a very expensive headache — and a total lack of results!
If you can relate to any of these frustrations, you've come to the right place.
At Spider Marketing Group, we are Masters of the Web, and we strive to eliminate the most common frustrations with both online and traditional marketing — so that our clients can focus on running their businesses. From web design and SEO, to social media and content creation, to Facebook Ads and Google Adwords, our primary goal remains simple: helping small business owners achieve lasting value for their marketing dollar.
We specialize in clean, professional web designs that look great, function properly and represent your company in a positive light. Our modern, mobile-ready and user-friendly designs make it easier for customers to find you, like what they see and make contact with you. Today's savvy customer knows what they want and when they can find it easily, closing the sale is as simple as delivering what they want.
Despite the high level of work we produce, we strive to keep our prices reasonable and affordable. Our goal in offering quality and value stems from our desire to establish long-term relationships with our clients — and not just grab the quick buck and disappear.
Drawing from over 25 years of experience in marketing, sales, writing, graphic design, web design and SEO, our team knows firsthand the marketing challenges faced by many small business owners. We do not simply talk about exceptional customer service, we've made it our mission. We take pride in establishing long-term relationships with our clients, helping them to grow and working along side them each step of the way.
Most of our packages include website concept and design, marketing strategy, content writing, SEO, mobile-readiness, domain assistance, unlimited pages and standard social media marketing and blogging. Our monthly maintenance charges cover all hosting, changes, updates and additions, usually made in 24 hours or less.
In addition to being able to optimize your web presence for multiple locations and markets, upgrade your mobile responsiveness and add more user-friendly functionality — we have the ability to increase the aggressiveness of your marketing at key times throughout the year using Facebook and Google Ads.
So, if even thinking about your current marketing situation brings you down, give us a call and let us show you how we can promote your business without the extra time, stress and costs you've been used to for far too long.
We truly want to be the last marketing agency you have to deal with — ever!
Schedule Your FREE Marketing Analysis
4990 Cascade Road SE
Suite 2
Grand Rapids, MI 49546