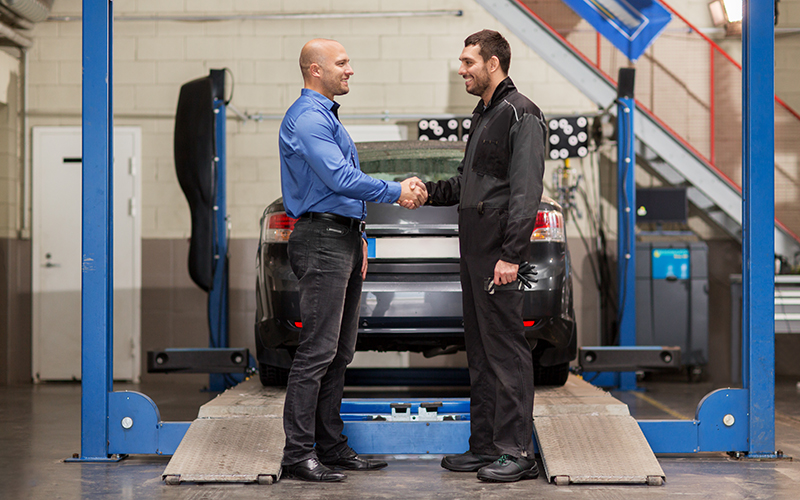 How to Ask Customers For Google Reviews
Customer reviews remain vital to business owners and often make or break a business in today's competitive markets. Most customers trust products and services with good online reviews. Google reviews, the most popular online reviews and one of the first things a prospect sees when searching, continues to affect businesses either positively or negatively.
With the customer's trust in your product or service dependent on a high volume of 4- or 5-star reviews, earning these becomes a must for your businesses. Reviews also increase a website's click-thru-rate, or CTR, up to 20%. Asking customers for Google reviews often feels forward and presumptuous, but it greatly boosts your business.
Asking your customers to review you on Google requires the right timing. If you ask your customers to review your services too quickly, they likely haven't enjoyed all of the benefits that your services provide, or don't yet hold an opinion. If too late, their impression of you fades and they forget about all the help you offered.
When the timing is right, you want to make it easy for a customer to review your business. With logging into their Google account, finding your company and crafting a review a hassle for many customers, providing the link to your Google review page makes the task much simpler. Inserting an easy-to-find link on the review page on your website and social media encourage visitors to leave their testimonials.
Emailing clients after you served them that you're thankful for their service and linking to your review page helps satisfied customers show their appreciation. Use a call to action, in your email to incentivize clients to leave reviews. More often than not, the most satisfied customers leave favorable reviews, while indifferent customers tend to ignore the messages. This helps bring your score up.
For more information about asking customers for Google reviews from the experts at Spider Marketing Group, please contact us here or call us directly at 616.406.9695.