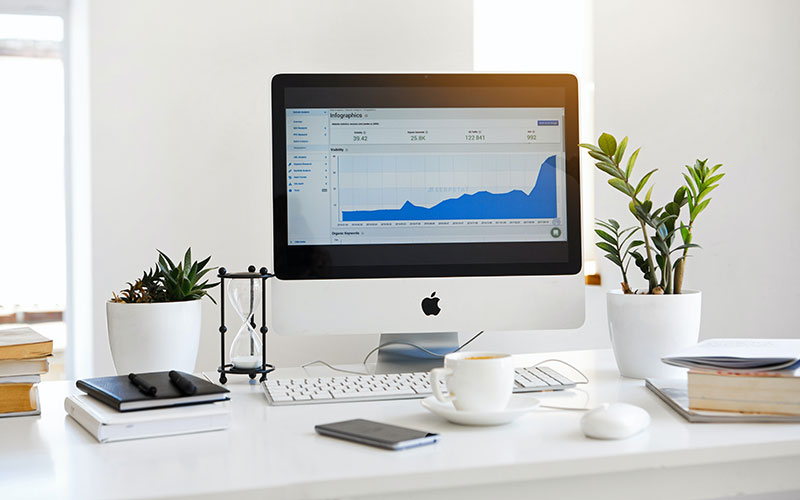 Six Content Marketing Insights
As the global pandemic continues to alter how businesses attract customers, the ways in which customers interact with businesses online continues to increase. 
Similar to in 2020, this year continues to show higher rates of digital content engagement and consumption, so it remains important for businesses to understand emerging marketing insights in order to continue to generate sales. 
Despite seeming unimportant in the face of other world issues, these content marketing trends will continue to affect business growth in 2021 and beyond.
Here are some of 2021's biggest content marketing insights:
Top Google Search Queries:

The most searched query related to content marketing in 2020 was 'content marketing strategy,' with the phrase searched nearly 10,000 times per month from January to September. Coming in at second place was 'content marketing agency,' with an average of over 5,000 searches per month. Completing the top five were 'content marketing examples,' 'content marketing institute' and 'content marketing definition.'

Top Questions Asked: The most asked question about content marketing in 2020 was 'what is content marketing?' Some other questions searchers wanted answered include: 'why is content marketing important,' 'what is content marketing strategy,' 'how to content marketing' and 'how to develop a content marketing strategy.'
Most Expensive Keywords: The most expensive content marketing-related keyword in 2020 was 'content strategy conferences 2020' with an average cost-per-click (CPC) of $20.76. This was followed by 'B2B content marketing agency' with a CPC of $19.91, 'content strategy conferences' ($19.12), 'account based content marketing' ($18.27) and 'LinkedIn content marketing score' ($17).
SEO & Content Marketing: A recent survey of 1,500 marketers conducted by SEMrush revealed that three-quarters of those surveyed considered SEO to be one of the best strategies for efficient content marketing in 2020. Additionally, a survey of B2B marketers by Gartner showed that two-thirds expected to see increases in SEO budget allocation in 2021.
SEO Challenges: Despite its increasing importance, it seems that many marketers are having trouble adapting to the SEO landscape, with 42% citing it as one of their greatest challenges. In addition, marketers today are also struggling with creating lead-generating content (51%), attracting traffic with quality content (47%) and proving that their content provides sufficient return on investment (41%).
SEO as a Required Skill: By analyzing 17,000 content marketing positions on Monster, Indeed and LinkedIn, a recent SEMrush survey indicated that social media (49%) was the most valued skill in the industry, followed closely by SEO (44%). Additionally, strategy came in at number three, reflecting earlier Google search insights. Skills like analysis and email marketing seem to be less valued.
As the content marketing industry moves forward in 2021, it is important to take note of these recent trends and continue to be aware of how these changes affect your industry.
For more information about content marketing from the experts at Spider Marketing Group, please contact us here or call us directly at 616.406.9695.