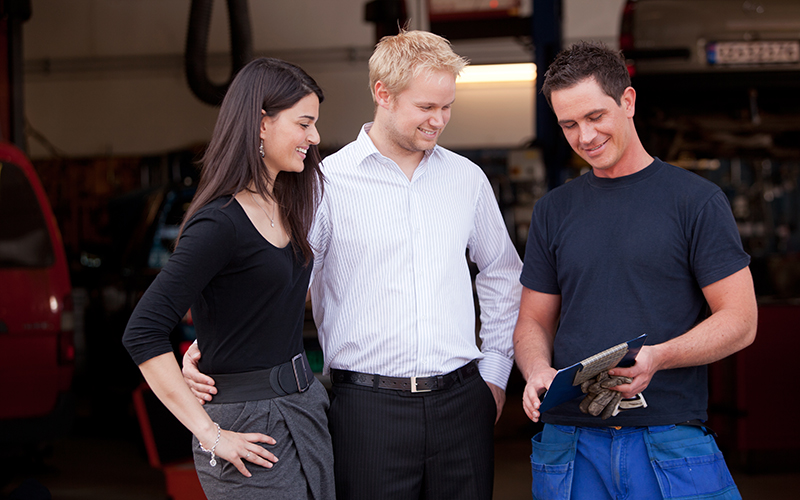 How To Get More Google Reviews
More than ever, customer reviews impact business both large and small. People tend to make purchases when seeing positive reviews — and will avoid purchasing products or services when they see too many bad reviews. With competition to attract customers always increasing, reviews matter significantly.
Google still reigns as the most popular search engine, and in most cases, these reviews not only will be seen the most, but they also impact how your company ranks on Google searches.
A few years ago, Google replace their Google Maps platform with a new system called Google My Business. No matter what you call it — many people still refer to it as Google Plus — this free, easy-to-use tool helps businesses and organizations promote themselves across Google Search and Maps. Business owners have full control to edit their information to help customers find and learn more about their businesses easily.
Asking Customers For Google Reviews
Not sure how to ask customers to review you on Google? As long as they have a gmail or Google account, they can write a review.
Follow these steps to ensure that you maximize your review success:
Make sure the timing is right. Asking your customers for reviews too early can lead to subpar results. They either haven't had time to get the full benefits of your product or service, or in some cases, they may not have an opinion yet.
Make it easy to do. Make sure your website not only encourages people to leave reviews, but also shows them how. This seems like a tedious concept, but there won't be reviews if customers don't know how to leave them.
Focus on quality over quantity. Tons of 5-star reviews are great, but the more reviews you have, the more likely it is that some 1-star reviews will be mixed in. You do not need hundreds of reviews to get noticed by Google so try to build the number up gradually with great reviews.
Respond to or remove negative reviews. No one likes getting a bad review. But when it happens, how you respond makes all the difference. Sometimes, the right response to a bad review can actually be more beneficial than a good review. Read more on responding to bad reviews below.
Sending customers a link to your Google review page will make things easier and help increase the number of review you recieve.
Simply follow these five steps:
Search for your company by name and address on google
Your Google My Business profile should appear on the right. Click 'Write Review"
A Google review box will pop up, copy the URL.
Then shorten your URL. Once you put the URL in the text box, there will be a button that says, "shorten URL." Do this.
Copy and send this link to your clients and begin receiving reviews.
IMPORTANT: Do NOT send out a mass email to all of your customers! Too many reviews at once will trigger Google to flag your profile and drop your ranking. Under 5 reviews per week is safe so slow and steady is the best process.
Responding to Bad Reviews
As we explained above, a good response can turn a negative review into a positive. Customers like to see how a company responds when there is an issue, as it helps them see what might happen if they ever have one. Resolving the issue demonstrates your ability to provide customer service, even in situations that may cost your company money.
Of course, do not respond to a fake review. If the review is not legitimate or possibly written by one of your competitors or disgruntled employees, you can ask Google to remove it by flagging the review.
If the bad review is legitimate, take a deep breath and write down your thoughts on paper before responding. Do NOT let your emotions lead you into responding with anger or resentment, even if you are justified in doing so. Remember, your response will be live on the internet for all to see and you can actually make a 1-star review worse with an unplanned response.
Be calm, polite and summarize the reason for the issue, the facts involved and your solution to fixing the problem. If you messed up, own up to it and offer to make it right. If the customer is wrong, simply explain why they may be mistaken and request that they contact you privately to help resolve the issue to their satisfaction. Do NOT try to hash out the issue over the internet.
Overall, Google reviews will help your business grow and attract more customers. With a few easy steps, setting up your Google My Business profile makes the process for you and your clients effortless and easily accessible.
For more information about getting more Google reviews from the experts at Spider Marketing Group, please contact us here or call us directly at 616.406.9695.