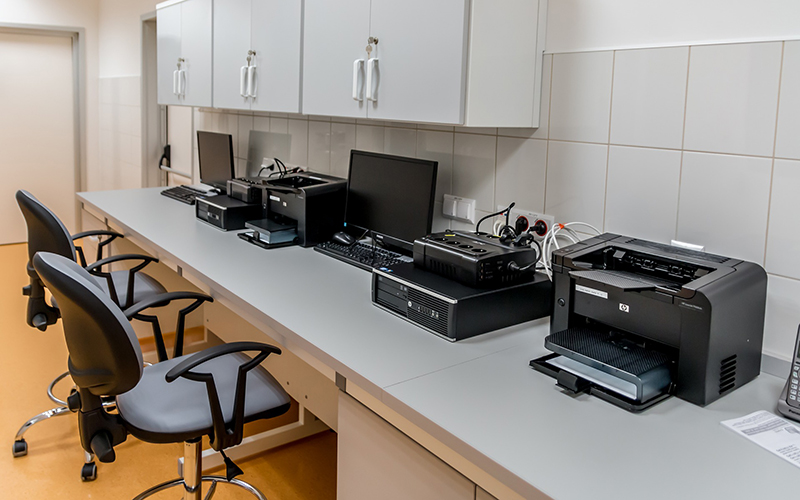 Embrace The Web to Print Revolution
First, there was Gutenberg — and then came web to print. The rest is history!
Twenty five years ago, the only option for quality B2B printing required a visit to a print shop to order business cards, brochures, letterhead or flyers. Then along came Internet darling and low cost mass printer VistaPrint in 1995, allowing anyone with a computer 24-hour access to design and print almost any item, delivered right to your door.
So, what do you do as a business owner who wants the quality and service of a printing company at online prices? Web to print provides a solution. Since low cost online printing rarely meets the quality standards for most established businesses, the growth of lower cost web to print functionality and automation offers traditional printers the ability to produce higher quality products at competitive prices.
For many businesses, the ability to easily update and reorder customized documents online saves time, money and improves workflow. Through automation and user friendly front end design tools, web to print allows even the most inexperienced user to easily control every element of the design, content, materials and coatings needed for a flawless product. Using either the provided pre-designed templates which can be altered to suit our needs or creating our own from designs from scratch, the boundaries of a document's design become limited only by our imaginations.
Placing aside both time and copious design possibilities, web to print also makes professional printing more affordable. Reducing the touch points throughout the pre-press process allows traditional printers to cut costs and pass those savings along to customers. By offering higher quality products, combined with customer service from knowledgeable printing industry insiders — and not just a call center employee — the result is an improved experience that remains affordable.
For more information about web to print from the experts at Spider Marketing Group, please contact us here or call us at directly at 616.406.9695.