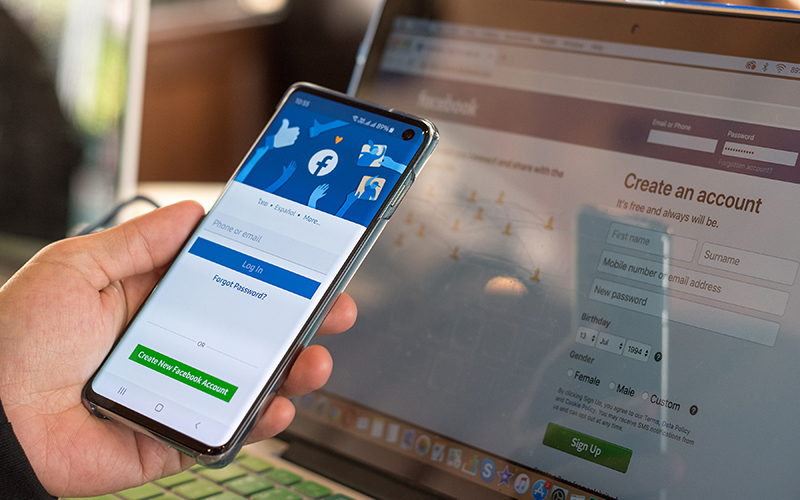 4 Keys of Facebook Ads
After generating billions of dollars in ad revenue, Facebook secured its position as one of the most effective advertising platforms in the world. Combining their massive base of 1.7 billion daily users and their revolutionary target marketing strategies, Facebook has created a system that allows businesses of any size to create highly effective advertisements for incredibly low prices.
While smart business owners realize the potential value of advertising platforms such as Facebook, many do not yet know how to maximize their efforts on the often confusing and constantly changing platform. Many business owners avoid online marketing due to its reputation for being high risk and expensive. While Facebook ads seem intimidating at first, understanding the main keys of Facebook advertising can allow business owners to effectively market on the platform in a simple and profitable way.
These four areas are vital to your success with Facebook ads:
1. Remarketing
Remarketing — also called retargeting — strategically positioning ads in front of individuals who have interacted with your website, other ads, or related social media content. If someone clicks on one of your ads, Facebook collects that information and targets that individual with more of your content wherever they go across the web. When customers are approached with retargeted ads they are 43% more likely to create a conversion than customers who are not. This is a cheap and effective way of targeting potential consumers who have shown interest but maybe are not yet ready to make a decision. 
2. Lookalike Audiences
Facebook collects a lot of information from it's users — roughly 200 data points — spanning from a user's age to their job to their relationship status. Using data Facebook collects from your current customers, you can create lookalike audiences of potential customers who share similar traits. This helps you reach your target demographic more consistently. As this audience grows, your ad campaigns become even more targeted to a larger volume of individuals who fit the mold of your ideal customer, maximizing your reach and the effectiveness of your campaigns.
3. Facebook Targeting
Where using lookalike audiences is an automatic way of determining your target audience. Facebook targeting is a way to put ads in front of your target audience manually. Facebook has created hundreds of consumer categories that businesses can utilize in order to ensure that ads will appear in front of their target audience. These categories contain everything from political beliefs to the age of the user's children— allowing businesses to select which demographics they believe fit their target audience.
4. Instagram Ads
While Facebook ads are affordable, Instagram ads are even moreso. Less businesses use Instagram ads, so campaigns are less competitive, less expensive and more effective. Additionally, since Facebook owns Instagram, they access the same information on users of both platforms. Additionally, Facebook will automatically format your company's ads to work on Instagram so you can run ads on both platforms at the same time without needing to start from scratch. Taking advantage of Instagram is just another way to get your company in front of your target audience at an affordable price.
Facebook ads have become one of the most available, affordable and accurate forms of advertising over recent years. By using Facebook ads business owners can effectively place ads in front of their target audience without needing to break the bank or invest hours of their time creating advertising campaigns.
For more information about the 4 keys of Facebook ads from the experts at Spider Marketing Group, please contact us here or call us directly at 616.406.9695.